JVA Electric Fence Security System Installation, Malaysia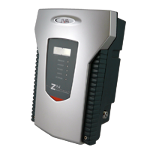 JVA ELECTRIC SECURITY FENCE SYSTEM

Today's society in Malaysia has changed a lot over the previous years. Crime rate have go up here in Malaysia.Criminals have become bolder and more dangerous. They have learned to practically over come anything that can be put in their way. This is until now! This is the time to take security and protection a step higher with the latest technology, highly effective, proven and the best in perimeter security protection - Electric Fence Security System

Our JVA Electric Fence Security System !Brought to you by the country's expert and professional in electric fencing technology. Now protecting many families and businesses all over Malaysia.
The need for higher levels of security to deter intruders is growing worldwide. Whereas in the past a security fence was merely a passive physical barrier, the reality of today's world prescribes the use of an active intrusion detection system, our electric fence security system that reacts to any inrusion attempts, preventing or delaying intruder access and one the is not reliant on human surveillance. The electric fencing technology was recently introduced to Malaysia and is becoming increasingly popular as part of plans to protect proterty owner's government and business owners.

Every second the JVA electric fence controller unit or energiser discharged a very short duration, safe, high voltage impulse down the electric fence live wires and monitors the voltage at the end of this electric fence live wires, thereby checking that the voltage is being maintained along the entire electric fence line. In the event of a voltage drop caused by either shorting, cutting or poor maintenance, the electric fence controller or monitor unit will trigger an alarm, thus alerting you of the intrusion.
JVA Z-range electric fence energisers are manufactured to meet the most tringent international safety standards, the JVA Z-range of electric fence energisers is in a class of its own when it comes to features and benefits at an affordable price.
The JVA electric fence controller unit used are tested by internationally recognised laboratory and comply with:
*International IEC Standard 60335-2-76
*Malaysia Standard MS IEC60335-2-76:2007
*Suruhanjaya Tenaga (Energy Commission)